Karkata mandala – Burj al Sartan – Nagar Assura – Sertan – Karkinos – Nam Garu – Kulira – The crab – Chin (the hare) – Carcinus. Cancer constellation.
Alpha – Acubens (claw) – Lopasa (the fox) – Lulla – Az-zuben.
Beta – Tarf (eye/glance).
Gamma – Asellus Borealis (northern ass).
Delta – Asellus Australis (southern ass).
Zeta – Kaikeyi – Tegmine (cover).
Other Asterisms inside Cancer.
Tishya made up of Alpha, Delta and Gamma.
Nebula M 44 – Tārā-stavaka – star cluster called Madhu-chakra. 
Pushya Nakshatra, previously called Tishya – Kakkab Gu-sir-kes-da (asterism of the yoke and the enclosure) – Mastabba Tur-tur (little twins) – the bow star. The 8th nakshatra asterism. Deity – Brihaspati or Jupiter. In the shape of an arrow.
The two stars Rāsabhau – the twin asses – Onoi – Asseli. The stars Gamma and Delta of Cancer. 
Mātrikā Madhu chakra – Ratha (the car/chariot) – Phatne, the Manger – Praesepe – The bee hive – Dasratha – Mantharā. Several stars like a full moon.
El Nethra – the noted above star cluster – The crib/Manger/Praesepe. The M44 Nebula star cluster, the 8th Arabic star mansion. 
Fixed Stars at Sidereal Zodiac Degree
Al Tarf
10°24' Cancer
– Beta Cancer – The glance of the lion. The eye. The end of the hind foot of cancer. 
Praesepe
13°21' Cancer
– Epsilon M44 Cancer – Celestial honeycomb. Matrika Madhu Chakra or Ratha in the Indian Pantheon. Nakshatra Pushya.
Asellus Boreali
13°41' Cancer
– Gamma Cancer. The northern ass. Part of the heavenly yoke, or the Manger, the gate of man. The Rasabau of Indian pantheon.
Asellus Australis
14°52' Cancer
– Delta Cancer. The southern ass. Part of heavenly yoke, or called cloud in the Arabic stars. Called Sidha, or enlightened one in the Indian pantheon. The Rasabhau.
A coat of quotes and passing poetry
"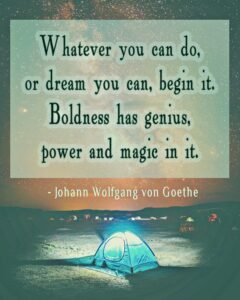 "
Quote # 22