Throughout the ages, man has looked to the stars. For inspiration, forecast, even belonging. The stars are the companions of the night, and in so are the keepers of histories for the ancients. 
Mythologies have taken many a page from these stars and groomed them to galore and eternal regale.  
The constellations of sky
All the notable stars in the sky are listed across different cultures. Over time, I'll keep expanding more information about them in terms of mythologies and astrology.
The constellations are listed in 12 quadrants (which in Sanskrit used to be known as Vithi). 30 degrees, east to west. In each of them, the constellations are ordered north to south. This should be indicative of their positions to each other, up to down, for cognition.
Click on the names of the constellation, you'll be taken to the post. The smaller ones with few or no significant stars are clubbed together in the same post, but will appear differently in this list. The Sanskrit name for all of them is given, along with few other names for them. More details will keep getting updated periodically. 
The stars through the zodiac :
There can be found a few articles on the stars, specifically from Indian astronomy and mythology. 
Go through the list and see if it interests you.
And some poetry on the stars
Today's planets and nakshatras
A coat of quotes and passing poetry
"
Beyond the place of action in its predictable causes, over the awnings of lofty judgemental pauses. Conserved of the senses until met upon reverential swoon, undeterred to inner light, the sheen un-jaded to childlike and sacred moody interludes. Redeemed to be viewed, like dusty letters in the keep of time discovered in a vintage assemble of memories entwined.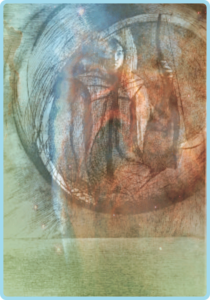 Gratitude's shine, in ever-glow and effervescent easy smiles, a providential find.
Enlightening the heart, unburdening the mind, a faith full of inner respect and esteem, warmth kindled to resurface resonantly bejewelled lines.
Talking to time, until.
Sublime.
"
Sublime