Arnavayāna mandala – Nau – Maganda-anna (ship of the canal of heaven) – Argo-navis, the bright ship – El Sefina. The Ship of the Heavens – constellation Argo Navi.
Alpha – Canopus – Māna – Agastya (Presser of oceans) – Merigious(the ground star) – Kanobos – Kārbana – Manya – Māndārya.
Beta – Kapila. Kapila-dhārā of the Akasa-ganga milky stream in its western quarter brought down to Earth by the sporadic red lustre of this star. – Marichā – Maia – Miyah, waters.
The keel of Argo.
Alpha – Canopus, the pilot.
Beta – Miaplacidus (placid waters) – Maia.
Epsilon – Avior.
Iota – Scutulum (little shield) – Tureis – Turris, tower/buckler.
Stars at Sidereal Zodiac Degree
Canopus
21°07' Gemini
– Alpha Carina. The pilot of Argo Navi, The ship of the heavens. Mana from heaven. The ancient sage Agastya from the Indian pantheon. Suhail, in the Arabic mansions.
Tureis
17°32' Cancer
– Iota Carina. The little shield. Or the buckler on the stern of the ship. 
Avior
29°17' Leo
– Epsilon Carina. The keel of the ship Argo Navi.
Foramen 
28°17' Virgo
– Eta Carina. A temple star, also associated with mythic Oannes, lord of the waves. 
Miaplacidus 
8°06' Libra
– Beta Carina. Maia. Also associated with goddess Minerva. 
The deck of Argo.
Zeta – Naos, ship.
Xi – Asmidiske (little shield).
Azmidiske
12°11' Cancer
– Xi Puppis. – The stern of the ship Argo Navi, ship of the heavens. 
Naos
24°42' Cancer
– Zeta Puppis. The deck of the ship Argo Navi. Naos means ship.
Velorum – the sails of Argo.
Gamma – Suhail – Regor (Roger).
Kappa – Markab (ship).
Lambda – Sohail.
Phi – Tseen ke (Heaven's record).
Alsuhail
17°20' Leo
– Lambda Vela – The balancing of the weight on the the stern of the ship of the heavens, Argo Navi. 
Markeb
5°02' Virgo
– Kappa Vela. The buckler in the sail of Argo Navi. 
Chitra-patu Mandala – Painter/Easel.
A coat of quotes and passing poetry
"A hymn to Agni (Fire): 
Pratnosi kam idyo advaresu Sanat na hota navya ça satsi. Svam ça Agne tanavam piprayasva, Asmubhyam ça saubhagya ayajasva ||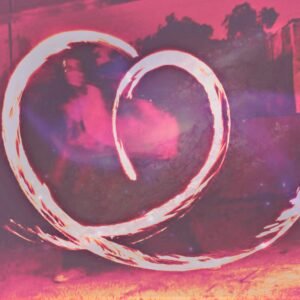 Calling upon, lauding, even devoting when the very path through the skies is filled in its creative bounty and sentient offering. Agni, the divine priest, the tongue that talks to the gods, the messenger that has offered its audience for the ancient and contemporary alike, no matter when the soul, the constant in every lifetime. The fire inside of me, embers inside of my body like divine horses, drink of the consciousness in the vassal and vessel as the fire that I am. Grant in my being and experience, the fortune, illumination and unlimitedness of living the blessed life."
An Agni mantra. (Sanskrit) | Translation
Yesterday, today, and tomorrow, too,
people insist on the ultimate good.
Hey! It's like a hand cupped full of water -
open up, and you lose it and never know.
---