0°22 Aries - 'The blaze' upon a horse's brow.
The Knock of inner spirituality on the brow. Inner Silence borne over the centuries and lifetimes makes heard its inner calling. 
Divinity at the threshold knocking upon the third eye. The ancient Indians marked it as a mark on the forehead saluting this inner divinity. 
The classical figment of the Horse sets this off. Aries Point, what in astrology is the end of process, consciously atleast.
How do you know a degree? This one says the world for many many centuries has known this Star to be the beginning of the Zodiac. 
The star itself, Kurdah, is old language for a running horse. The blaze upon its brow, what the Indian mark as the 'Tilak'. 
The spot for the Horse, where would be the Unicorn's horn. 
But our world knows not of Unicorns, or flying horses in pegs & Pegasus-es, of centaurs or sea-horses, all vestiges of thousand of civilisations past. 
The Star is the spot where the Horses look, inward in focus. As if running & chasing time itself where wonder and magic roamed free. 
This is the First Degree of the Zodiac. It is said that the horse is the mind focussed to its thought(s). And thus the eyes like two horses, held in chariot of Focus.
The Point of Chariot, not quite the horse's mouth, but rather the third eye, Ajna of the Horse. 
The constellation that houses 'Kurdah' is Cepheus, of the King. 
And like the Emperor's messenger horse, we begin to know ourself in the stars. 
The Message of this Star and Degree – Know Your Self. 
To the Indian Nakshatra scheme, this is the first step station of the asterism Ashwini, of the Healing Horses. It is said to be ruled by the Tail of the Dragon or the Lunar Eclipse Ketu. And the Step station of this degree – Mars. 
Naturally, this is a critical degree.
A coat of quotes and passing poetry
"- Words from Adonis, the Syrian poet (born Ali Ahmad Said Esber).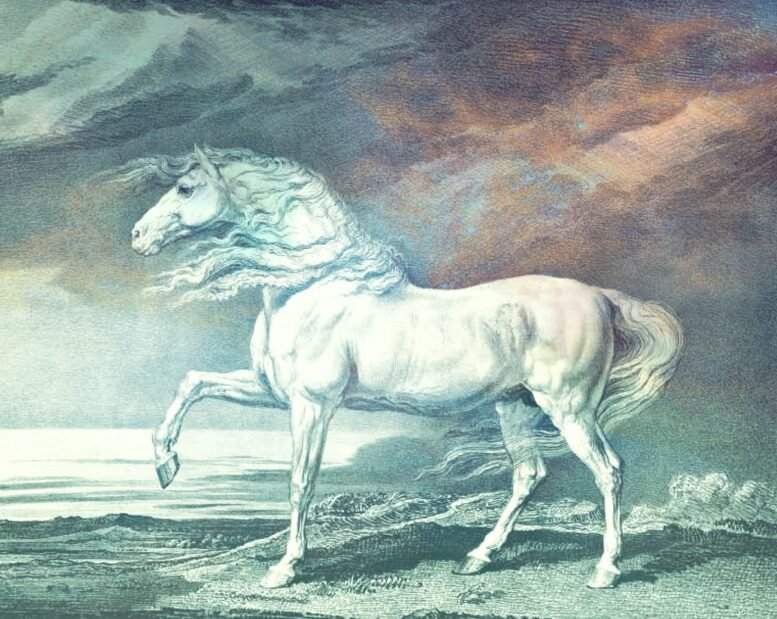 "So that your body moves wisely so that I move with it  with what is above it below it. and in between  so that I surround you and break any barrier that separates you from me. I read the book of your priests  I grow into your origins.
I taste their creatures and personify them in my delusions so that you become the dot,
and I become the script and shape. so that you become 'From' and what follows it .
I am not your sea I am not the swans you wait for I have nothing but limbs.
Limbs that get lost.
After I erased-discovered you,
lost in a fever whose outer reaches I have yet to discover.
'About' and what it possesses, where words cannot contain me,
where only imaginings and symbols can contain me."
"
Script and Shape | Adonis