Mesha mandala – Burj Al Hamal/ Krios – of the ram. Deity – Mangala. The Indian version styled upon Indra.  Made up of 18 stars. 
Alpha – Hamal – Amal. 
Beta – Sheraton/El Sheratain – the two signs. – Asvayauk, Aswini
Gamma – Meshartim – Attendant.
Delta – Botein – little belly
Other Asterisms within Aries
Asvini Nakshatra – Al Sheratan – Kakkab Gam (Asterism of the Sickle). Deity Asvinau. Made up of Alpha Beta Gamma of Aries, in shape of a horse.  The 1st Nakshatra of the Indian lunar sequence.
Apa-Bharani Nakshatra – Al Botein – The little belly. Also known as Bhaga and Musca. Deity Yama. The 2nd Nakshatra. 
El Sheratain – The two signs. Beta and Gamma Aries. The 1st Arabic star mansion. 
El Botein – The little belly. Made up of Epilson and Delta Aries. The 2nd Arabic moon station.
Stars at Sidereal Degree of Zodiac
Mesarthim

 
9°19' Aries
– Gamma Aries.- Minister, Divine Counsel.
Sheratan

 
 10°06' Aries
– Beta Aries – Asvayauk, Aswini – The two pairs.
Hamal

 
 13°48' Aries
– Alpha Aries – Amal. The primal protector.
Botein 
26°59' Aries
Delta Aries – Little Belly. Bharani, the womb.
Makshikā mandala – The fly.
A coat of quotes and passing poetry
"
Beyond the place of action in its predictable causes, over the awnings of lofty judgemental pauses. Conserved of the senses until met upon reverential swoon, undeterred to inner light, the sheen un-jaded to childlike and sacred moody interludes. Redeemed to be viewed, like dusty letters in the keep of time discovered in a vintage assemble of memories entwined.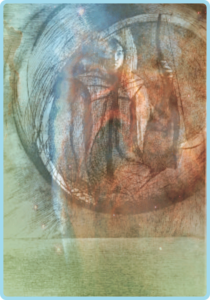 Gratitude's shine, in ever-glow and effervescent easy smiles, a providential find.
Enlightening the heart, unburdening the mind, a faith full of inner respect and esteem, warmth kindled to resurface resonantly bejewelled lines.
Talking to time, until.
Sublime.
"
Sublime