"Steady thy steeds" spurred the process. Many a smile still upon the path. Circumvent the aftermath of speculation.
There is a bask in understanding, cultivated in patience is a glow pacified of heartburn's toil.
Ancient notions are resolved in their own remarkability, conducive to insight is its own opportune.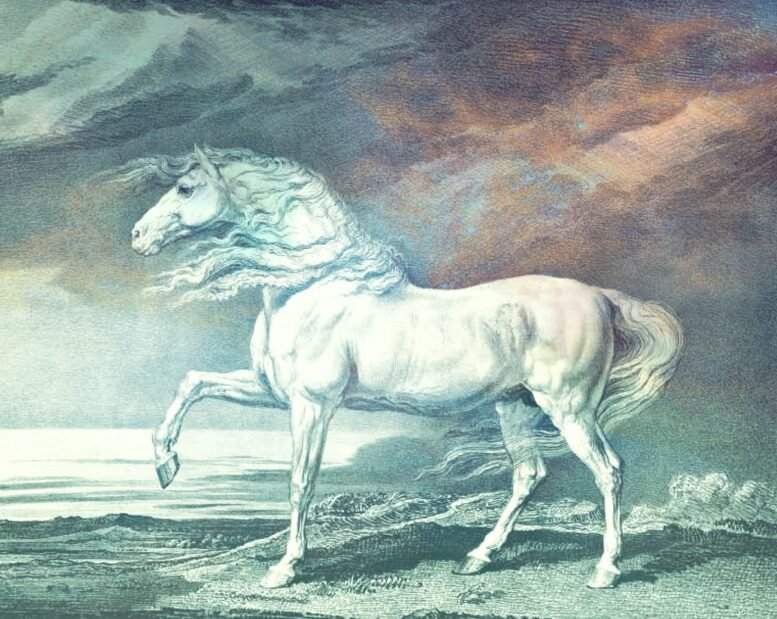 Crooned for tune in stead, carrying the horses of imagination's healing.
Like the sky where Pegasus' wings disappeared into the twined horses of feeling. The nobility in the rider the approval of its charge.
But the asterisms fade to black and back to colour, invite. The sighs to the celestial distilled to be read for its science.
And to signs of optimism attuned to the oracle mind.
Self-fulfilling fallacies and prophesied to entertainment's rhapsodies, the curling turn of the phrase entwined to the unfazed phase of time.
What do you say to sake the awake and ricochet past the clichés off to fortune's find.
The wisdom of its kind. Like a gift horse without a name, ready to christen its iron in horseshoe to the wind.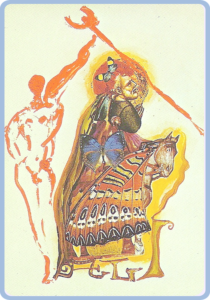 The Fool is the Self. The Dali deck for the fool is the spirit, the mystic and horse. You are the message, in character.
Some days, you are the spirit, somedays feel like the mystic. Other days, you are the horse.
If you feel like a horse on some days, make like a gift horse. At least you will be like a tarot card for a messenger.
A horse-back, to harbinger