Tula mandala – The balance – Burj al Mizan – Chelai, the claws. Constellation Libra.
Alpha – Zuben Esh Shemali, the northern claw(of the scorpion) – Saumya-Kilaka – Zubenesh.
Beta – Zuben el Janib – Zubenelg, southern claw – Yamya Kilaka.
Delta – Mulu-Lizi, man of fire – Tarit – Al Hakrab, the scorpion.
Eta – Zubenhakrabi, scorpion's claw.
Asterisms in Libra
Nakshatra Visākha – Radha. The 16th of sequence. Made up of Alpha and Beta Libra. Deity – Indra and Agni.
El Zubana – The claws. Alpha and Beta Libra. The 16th Arabic lunar mansion.
Stars at Sidereal Zodiac Degree
Zuben Elakrab
1°16' Scorpio
– Gamma Libra. 'The price of the deficient'. In reference to (slain) Lupus, the price of the conflict. 
Zuben Elgenubi
21°13' Libra
– Alpha Libra. The Southern scale. Also to be referred as the claws of the Scorpion in the olden eras. Also the Nakshatra Visakha, the star of purpose. 
Zuben Elakribi
21°25' libra
– Delta Libra. In the northern claw. Also called the 'Man of Fire', or the one next to the leader. 
Zuben Hakrabi
 24°54' Libra
– Nu Libra. A star in the southern claw. Near the scale. Has regal origins.
Zuben Eschamali
25°30' Libra
– Beta Libra. The Northern Scale. Also known as the 'full price that covers it', and the Northern Light in the most ancient systems. 
Sārdula mandala – The wolf.
Alpha – Men.
Asterisms in Lupus
Vyāghra, old nakshatra – Vrik.
Made up of Alpha, Beta, Gamma and Delta Lupus.
Mahishāsura mandala.
Alpha – Rigel Kentaurus.
Beta – Hadar – Agena.
Gamma – Muhlifain.
Theta – Menkent.
Kappa – Ke Kwan.
Toliman
5°38' Scorpio
– Alpha Centaurus. Rigel. Mahisasura in the Indian pantheon. This is the closest star after our Sun.  
Menkent
18°27' Libra
– Theta Centaur. The left shoulder of the centaur, the one that holds the bow. 
Agena 
29°55' Libra
– Beta Centaurus. The knee of the Centaur. Also called Hadar, the ground. 
Vritta mandala – compass.
Dhumrāt mandala – bird of paradise.
A coat of quotes and passing poetry
"
Osho on Sadness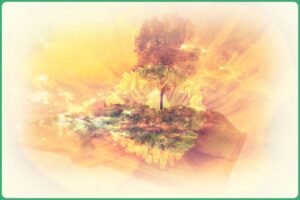 "Sadness gives depth. Happiness gives height. Sadness gives roots. Happiness gives branches. Happiness is like a tree going into the sky, and sadness is like the roots going down into the womb of the earth. Both are needed, and the higher a tree goes, the deeper it goes, simultaneously. The bigger the tree, the bigger will be its roots. In fact, it is always in proportion. That's its balance." 
"
Sadness | Osho