In surrender, earnest and true, lie the aspirations and overtures to virtue.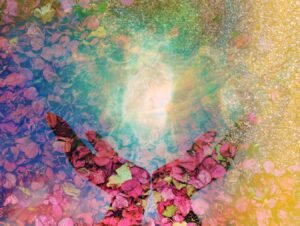 All at once begun, woven and wondered into the collective of silence's hum.
The residue reaches towards. 
All-encompassing and harmonising like gentle heart-strums. 
Imbued to burn and glow, like attributes and their afterthoughts in follow. 
Honed to adjudge focus' curve and steer forward. 
Consciousness dissolving and evolving into 'morrow. 
Sunlight leads the day out of the way, and waves for night to hallow. 
Yonder covers the horizon like a carpeted welcome. 
Impelling emotions slowly spread their notions in overcome devotion. 
A river of sentiment makes its way to be sanctified into the ocean. Never the same river twice but always into the same ocean, with sighs like ever-smiling eyes and clarified into a buttered shine.