Breakthrough
The predominance of red in this card indicates at a glance that its subject is energy, power and strength. The brilliant glow emanates from the solar plexus, or center of power on the figure, and the posture is one of exuberance and determination.
All of us occasionally reach a point when "enough is enough." At such times it seems we must do something, anything, even if it later turns out to be a mistake, to throw off the burdens and restrictions that are limiting us. If we don't, they threaten to suffocate and cripple our very life energy itself.
If you are now feeling that "enough is enough," allow yourself to take the risk of shattering the old patterns and limitations that have kept your energy from flowing. In doing so you will be amazed at the vitality and empowerment this Breakthrough can bring to your life.
Osho's Teachings
To transform breakdowns into breakthroughs is the whole function of a master. The psychotherapist simply patches you up. That is his function. He is not there to transform you. You need a meta-psychology, the psychology of the buddhas.
It is the greatest adventure in life to go through a breakdown consciously. It is the greatest risk because there is no guarantee that the breakdown will become a breakthrough. It does become, but these things cannot be guaranteed. Your chaos is very ancient – for many, many lives you have been in chaos. It is thick and dense. It is almost a universe in itself. So when you enter into it with your small capacity, of course there is danger. But without facing this danger nobody has ever become integrated, nobody has ever become an individual, indivisible.
Zen, or meditation, is the method which will help you to go through the chaos, through the dark night of the soul, balanced, disciplined, alert. The dawn is not far away, but before you can reach the dawn, the dark night has to be passed through. And as the dawn comes closer, the night will become darker.
Osho Walking in Zen, Sitting in Zen Chapter 1
A coat of quotes and passing poetry
"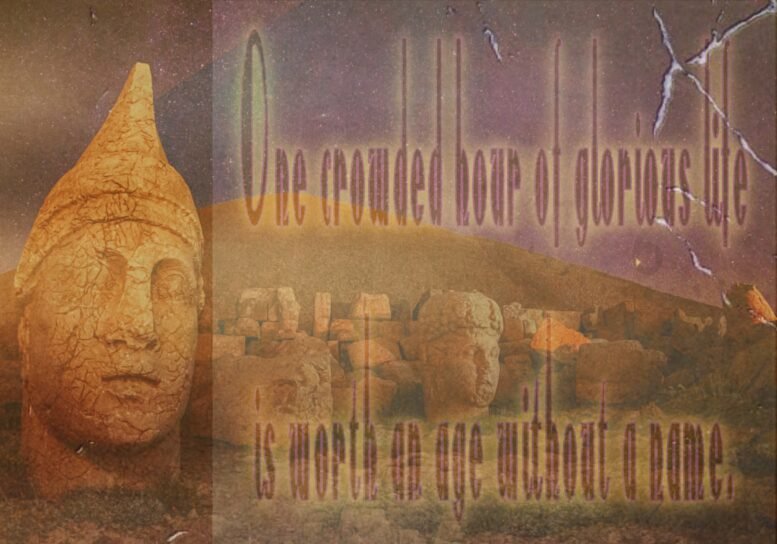 "
Quote #3