Chakra View Read - 7 cards for 7 chakras
Download Pdf of day's tarot read
A coat of quotes and passing poetry
"
Beyond the place of action in its predictable causes, over the awnings of lofty judgemental pauses. Conserved of the senses until met upon reverential swoon, undeterred to inner light, the sheen un-jaded to childlike and sacred moody interludes. Redeemed to be viewed, like dusty letters in the keep of time discovered in a vintage assemble of memories entwined.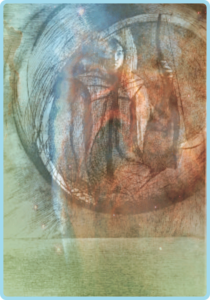 Gratitude's shine, in ever-glow and effervescent easy smiles, a providential find.
Enlightening the heart, unburdening the mind, a faith full of inner respect and esteem, warmth kindled to resurface resonantly bejewelled lines.
Talking to time, until.
Sublime.
"
Sublime
The greatest flaw of human beings is to remain glued to the inventory of reason. Reason doesn't deal with man as energy. Reason deals with instruments that create energy, but it has never seriously occurred to reason that we are better than instruments: we are organisms that create energy. We are bubbles of energy.
---