Page of Water: Understanding
The bird pictured on this card is looking out from what seems to be a cage. There is no door, and actually the bars are disappearing. The bars were an illusion, and this small bird is being summoned by the grace and freedom and encouragement of the others. It is spreading its wings, ready to take flight for the very first time. The dawn of a new understanding–that the cage has always been open, and the sky has always been there for us to explore–can make us feel a little shaky at first. It's fine, and natural to be shaky, but don't let it overshadow the opportunity to experience the lightheartedness and adventure on offer, right there alongside the shakiness. Move with the sweetness and gentleness of this time. Feel the fluttering within. Spread your wings and be free.
Osho's Teachings
You are out of jail, out of the cage; you can open your wings and the whole sky is yours. All the stars and the moon and the sun belong to you. You can disappear into the blueness of the beyond….
Just drop clinging to this cage, move out of the cage and the whole sky is yours. Open your wings and fly across the sun like an eagle. In the inner sky, in the inner world, freedom is the highest value–everything else is secondary, even blissfulness, ecstasy. There are thousands of flowers, uncountable, but they all become possible in the climate of freedom.
Osho Christianity, the Deadliest Poison and Zen, the Antidote to all Poisons, Chapter 6
A coat of quotes and passing poetry
"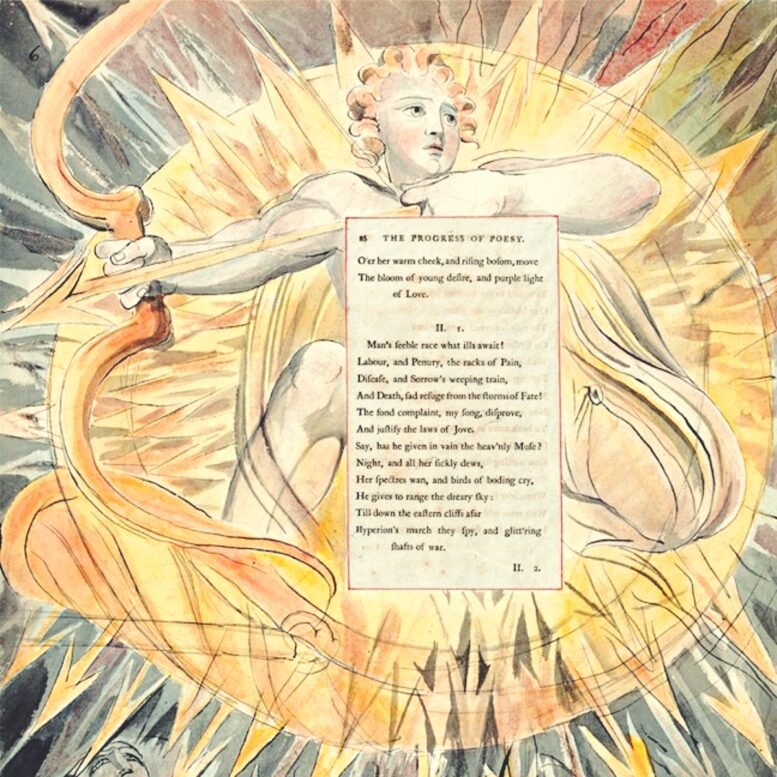 "Awake, Æolian lyre, awake,
 And give to rapture all thy trembling strings.
 From Helicon's harmonious springs    A thousand rills their mazy progress take:
The laughing flowers, that round them blow,
Drink life and fragrance as they flow.
Now the rich stream of music winds along
Deep, majestic, smooth, and strong,
Thro' verdant vales, and Ceres' golden reign:
Now rolling down the steep amain,   Headlong, impetuous, see it pour:
The rocks and nodding groves rebellow to the roar."
The progress of Poesy - A pindaric ode from yore.
"
Progress of Poesy. | Thomas Gray.